Custom Printed T-Shirts and Other Apparel
We Are the Premier, Custom, Shirt Printer in Southern Arizona.  We Have a Combination of the Latest Technology, Experienced Designers, and a Dedicated Production Team.  You Will Experience Higher Quality, Lower Cost, and Faster Product Deliveries.
No Set-ups and No Minimums On Most Tucson Printed Shirts Processes
Apparel Printing
Graphic Impact prints on apparel in a variety of ways including Direct to Garment, Screen Print, Thermal Transfer, and Special Effects heat press. You can even design your own UArizona T-Shirt or Hoodie!
Hoodies&Long Sleeve
Full color printing, with no minimum or set-up. Done in as little as one business day. Without solvents and friendly to the environment. With larger quantities (usually over 150), we'll screen print your project.
Just a logo? We have that covered too, with an exclusive thermal printing process. Need some designs to help you get started?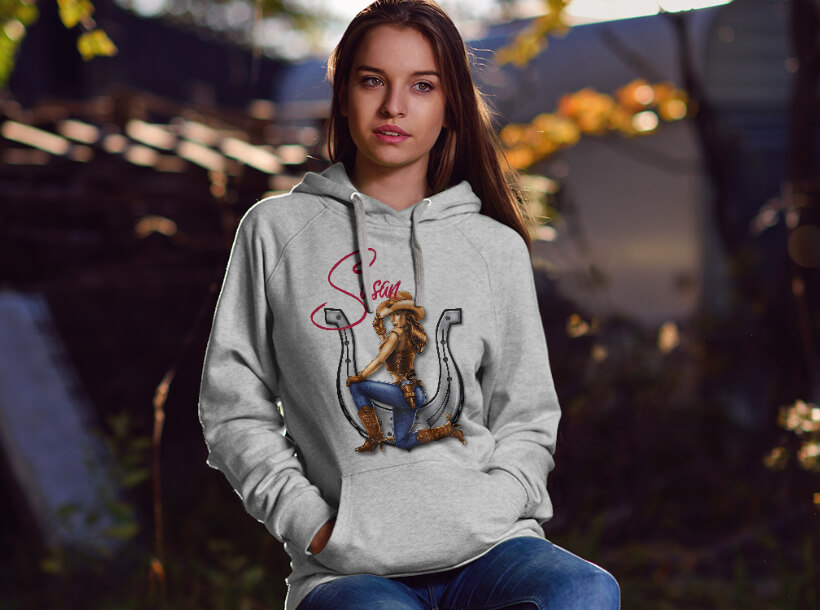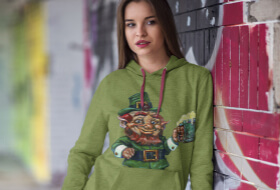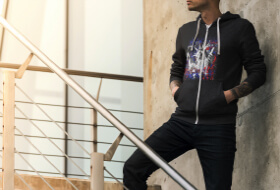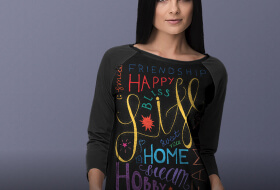 UA Apparel
University of Arizona Custom Shirts
Design your own shirt on-line. Direct to Garment Printing with no minimums and no set-up. Licensed supplier for customized and personalized UArizona apparel. Not sure where to start? Here's a catalog of ideas to get you going.
Make your ua shirt unique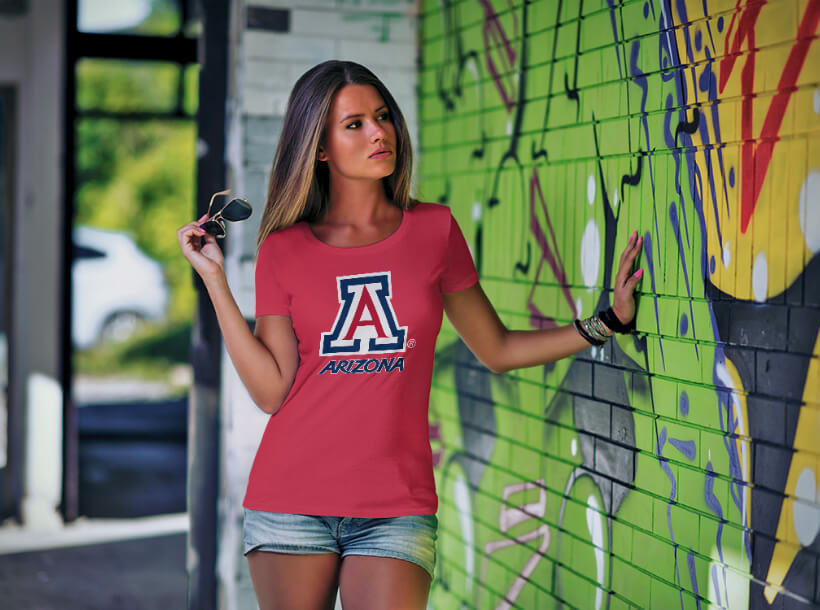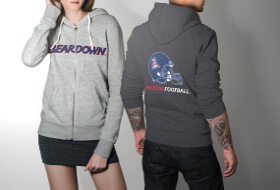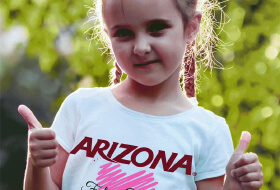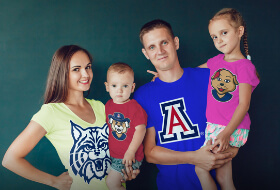 Full Color T-Shirts
Full color on light and dark shirts are not a problem. And there is no minimum quantity or set-up fee whether you need one or a hundred. No solvents are used and our process is friendly to the environment. For larger quantities we'll take advantage of screen printing. Just need a smaller logo or graphic? We have you covered with our exclusive thermal printing process.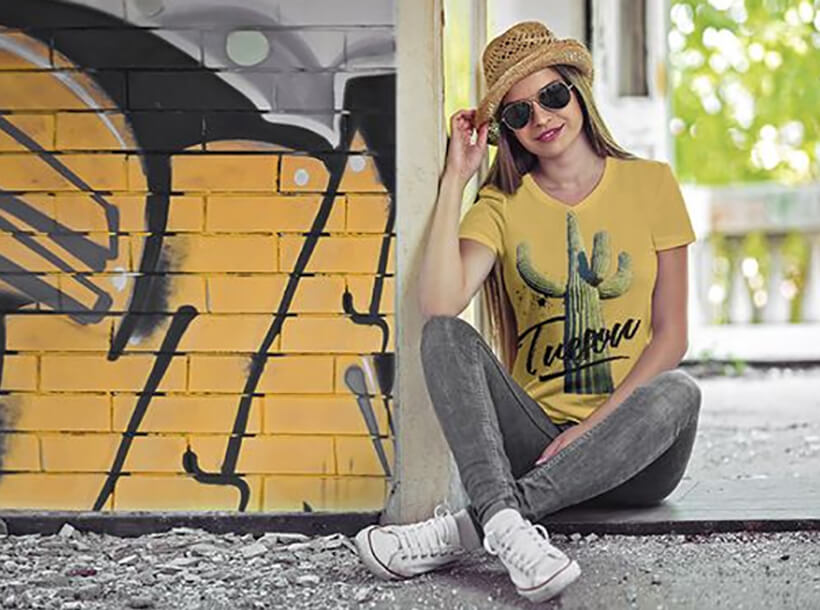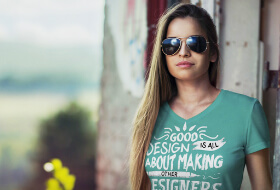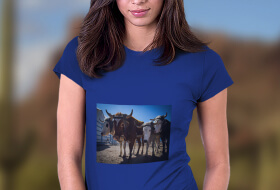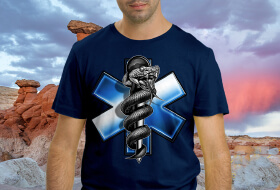 Full Color T's
No Minimums and No Set-up! Call 520 795-446. We want to help.
Family Shirts
Tee Shirts for the entire family customized and personalized for you.
Full Color Hoodies
Full color hoodies, download your file or design on-line. Right now!
Ladies Hoodies
Design one of our FREE designs or download your own.
Custom Aprons
Just right for your perfect chef and that perfect gift just for you.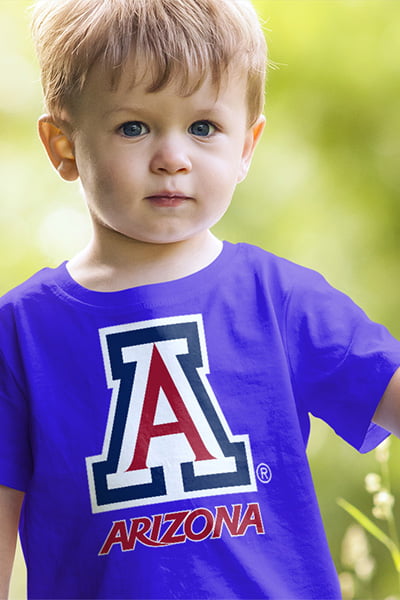 Youth Sizes
Favorite designs full color personalized, download now.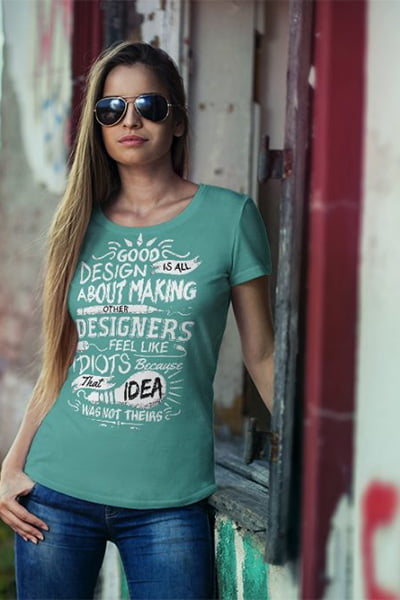 Favorite Sayings
Do you have that favorite saying you want to put on a shirt.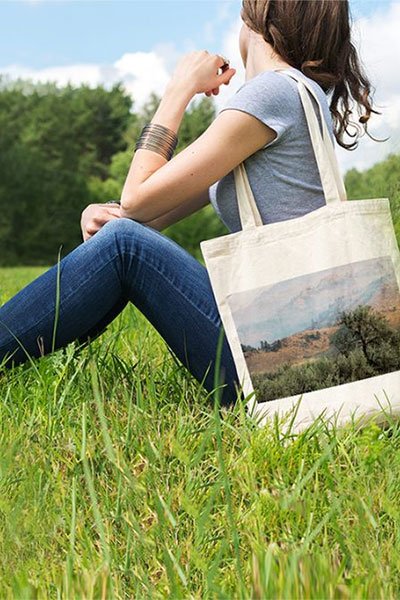 Tote Bags
Use your own design on a tote bag. One for you and one as a gift.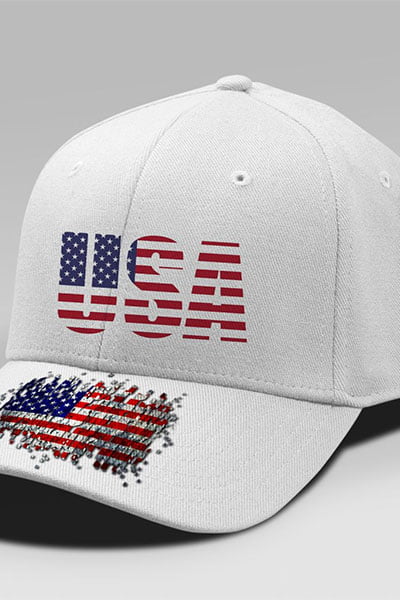 Custom Hats
Why not customize caps for the entire family. Stand out in a crowd.
Design Your Own
Why not be a show off? Design your shirt right on line.
Transfers
For apparel, vehicles, and much more. There are no minimums.
UA Branded
Printed, full color, any quantity, on almost any type of material.
Frequently Asked Questions About TucsonPrintedShirts
My Interest Is That I Only Want To Print A Couple Of Shirts. What Are My Options?
There is no minimum order! There are two options available.  Choose from Direct to Garment or Direct to Film.  Both of these will take care of printing in full color and white ink.  We suggest Direct to Film if you are bringing in your own shirts, since we haven't found a fabric where it doesn't work well.  More good news . . . no set-up charge.
Can I Really Design My Own University of Arizona Shirt, Sounds Difficult. How Do I Go About It?
First let me assure you that everything is legal and will be approved by the University before fabrication.  Everything can be done on line.  You find many of the logos right on the web and ready to use.  Then add your name, other graphics and have over 800 fonts available.  You pick the color.  Your pick the color, and you pick the type style. We take care of having everything approved by the University.  And what a great gift, and what a great way for everyone in the family to support the Wildcats.  Direct to Color or Direct to Film technologies will be used and your shirts will be ready in 1-3 business days.
What If Have My Own Shirts That I Want To Decorate?
We have you covered.  Direct to Film is a technology that utilizes digital imaging technology.  We can print out full color hi-resolution graphics for you that you can apply yourself.  Yes, you should have a skill level to do this and yes we recommend that you let us take care of it for you.  By the way there are resellers and screen printer that purchase 1000's of images from us.  We're known for our quality, inexpensive prices, and fast delivery.
Who Is Graphic Impact And What Can You Tell Me About Your Company?
We are a local, family business founded in 1989.  Almost all our products are manufactured in house.  We make it a point to do as much business locally has possible and you see our products everywhere.  Most of the larger companies in town are our customers.  Companies  (and friends) are folks like the University of Arizona Athletics Department, Banner Health, TMC,  Raytheon and Pima County.  But don't let that fool you.  We also have over 20,000 smaller customers and they love us. A lot of people think we can do anything, but we're very careful about telling our customers that.
What Are Your Feelings About Taking Care Of The Environment?
We're pretty serious about it!  Most of our equipment runs on solar.  We don't believe that organic solvents used be used in any industrial environment.  And that sustainability is something that we believe in.  It's one of the reasons that we try to keep screen printing to a minimum.
There Are Hundreds Of Shirts We Have To Have Printed. There Are Only a Couple of Color And Price Is a Major Factor!
Screen Printing is the answer in this case. There are set-up cost and deliveries are a little longer.  But with larger quantities there probably will be a cost savings.  We can do a thorough analysis and recommend the best way to proceed with the project.
Should I Invest In Large Inventories So I will Always Have Product On-Hand?
Maybe, not such a good idea knowing that you can get as many as needed in 1-3 business days.  Here's another idea, Graphic Impact has designed and manged site for our customers. We handle deliveries, billing and much more.  If this sound like something that makes sense for you, give us a call.
How Do I Find You?
We are located at 5440 East Speedway on the South side of the street and just West of  Craycroft. There is a Whataburger just to the West of us.
Do You Have Local Management?
That's for sure!  We are a Tucson, locally founded family business.  Although the founder of our company, Howard W. Volin has a very broad, executive, marketing background.  He wanted to be sure to put employees, customers and the latest technology first.
Where Can I See Examples Of Your Work?
We have a showroom where we would be happy to show you examples.  Even more important, as Southern Arizona's largest in-house manufacturer, you will see examples  all over town from the smallest name tags to the largest building and monument signs.  Just ask!
Custom Printed apparel - Full Color, No Set-Up Costs, and Printed With a Completely Green Process
Direct to Garment (DTG) and Direct to Film (DTF) custom printed apparel in Tucson with WOW colors. No, there's no minimum, and no,  there's no set-up. The entire process is digital and is absorbed by the shirt fiber. No harmful chemicals and these custom printed shirts have a vast number of washes.
The advantages are so significant that we only suggest screen-printed shirts with over 250 items. YES! We can save you money, and our delivery is so fast that it makes others seem slow.
Personalized and customized Short Sleeve Tee Shirts show off your fan loyalty and favorite design! We also know they can be purchased in a retail store and are expensive. So, why not skip the retail part and design your own custom short sleeve tee shirts with full-color photos, your designs, and University of Arizona logos right now?
A variety of decorating systems so that your job exceeds your expectation and is ready when you are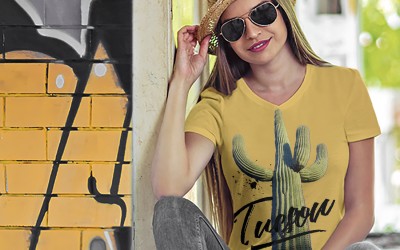 Everything is Printed in Full Color w/White

No Special Set-up. Almost all Formats Accepted

Everything is Printed in Full Color w/White

No Special Set-up. Almost All Formats are Accepted

Line Drawing Peferred. Rastered Image Must be Converted

Line Drawing (Vector) is Preferred or Artwork Must be Converted. Cost of set-up can be Amoritized

Each Spot Color is Appied Separately

Line Graphics (Vector) is Required

Full Color Printing Includes White

Amost Any File Type, Raster or Vector (Line Art). No Set-up Applied
We have everything necessary to make your apparel design something special
Tucson Printed Shirts has the most productive large format printers in its class, delivering vivid, high-impact prints. 
A raster image processor (RIP) is a component used in a printing system that produces a raster image, also known as a bitmap, the most common of which is TIFF (.tif), BMP (.bmp), PICT (.pct), GIF (.gif), JPEG (.jpg). There are others, typically Photoshop's native PSD format, that supports bitmaps, text, and vector layers.
The bitmap is then sent to our large format printers for output. The input may be a page description in a high-level page description language such as PostScript, Portable Document Format.  When the resolution is too low, the RIP applies either smoothing or interpolation algorithms to the input bitmap to generate the output bitmap.
Raster image processing is turning digital vector information such as a PostScript file into a high-resolution raster image.
Every image that exists in a digital electronic format is made of picture elements. At some point, all such digital image data, whether expressed as vector format data or bitmap format data, must be rendered into pixels for display on a monitor or for printing on a printer.
All images, therefore, in custom printed apparel, have pixels as their base. Rendering, or translating the digital data into physical output, is the most critical part of realizing such images. Raster image processing (RIP) refers to translating digital image data into physical visuals and graphics. The software RIP interprets the page description languages and digital image data and translates the representation into a continuous tone bitmap. It then applies frequency and amplitude modulation precisely controlled by sophisticated mathematical algorithms producing the required information for the output device to function correctly.
If needed, we help in setting up your project and selecting the correct Printing technology
When we want to print an advertising poster, as an example, the best results are achieved by incorporating both vector and bitmap graphics. A combination of
Photographs – lots of colors, fixed/finite size from a digital camera. These files will be bitmaps, probably.tif or.jpg files, and large size to achieve the required resolution. Photos just can't be easily represented as a vector graphic.
The company logo and some simple illustrations will be small-sized files that will print smoothly at any resolution. The files use simple, non-photorealistic colors, and we may want to edit them to serve our needs. These files should be bitmaps – probably. EPS files for use in other programs.
We will also use some fonts, which are vector files.
The logos, illustration files, and text files will be small vector files, and they will scale infinitely to allow us to print a billboard size, and the edges will remain razor-sharp.
Hundreds of designs to get you started with your custom printed Apparel
You have some ideas, and you're ready to take those ideas to the next level!  We have collections that cover almost any topic, including a group dedicated to the University of Arizona.  You can pick colors, add the fonts you want and then customize it!  Visit our collections shown below, click on the volume that appeals to you and browse away. 
Are you looking for even more inspiration in custom printed apparel,  visit Getty Images and record the photo or graphic that you've been looking for. At Graphic Impact, we want your printing project to come out as perfectly as you do.  When you find one or more that you like, write down the artwork number and call or visit one of our designers to help you add the finishing touches. So, there's no cost for you to use this service.
Direct to garment (DTG) and direct to film (DTF) printing
Screen Printing and most other direct to garment (DTG) printing systems apply ink directly on top of the shirt. Our printing processes first automatically treats the fiber of the shirt (pre-treatment) to be receptive to our water based inks. When applied, the ink then saturates the fiber in full color. These inks are 100% non-hazardous, toxin-free and adhere to the strictest human health and environmental standards. As a water-free printing system with no need for any external processes such as pre-treatment, steaming and washing, our biodegradable ink and energy saving process allows Graphic Impact to use the most eco-friendly printing solution in the market.
Custom printed apparel that we produce are in full color. NO SET-UP and NONE OF THOSE GET READY CHARGES.

 

And wait until you see our turn-around times. We'll meet those tight deadlines.
Tucson Printed Shirts is approved by the University of Arizona to do all types of printed apparel. Now, you can do it your way!