Direct to Film Transfer (DTF)
Tucson Printed Shirts offers direct-to-film transfers for sale.  This allows you to professionally decorate your own apparel.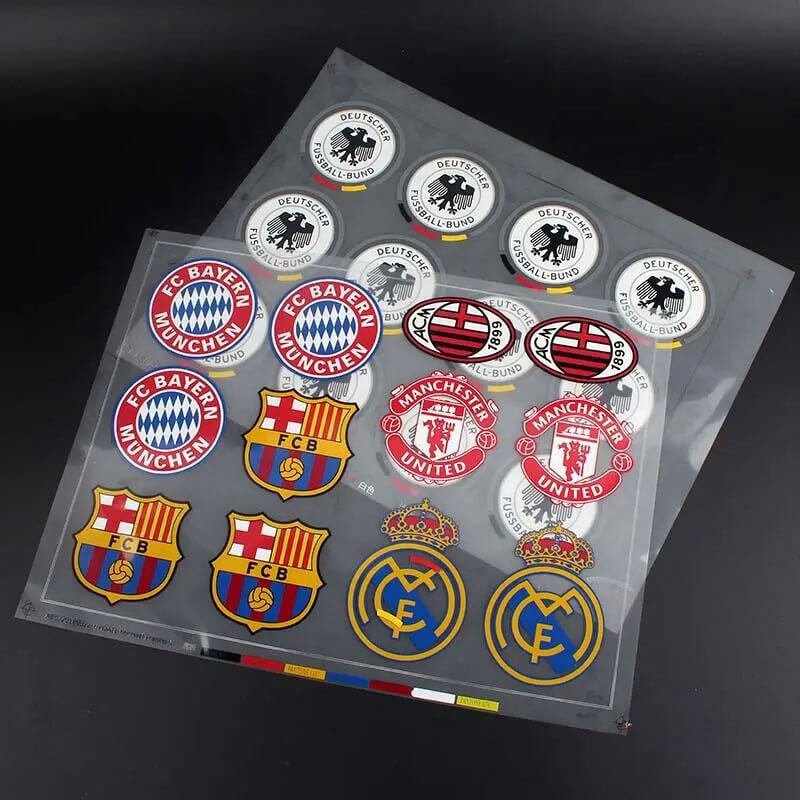 Tucson Printed Shirts offers direct-to-film transfers for sale.  Direct-to-film (DTF) transfers are the newest technology in printing. Some believe it may one day replace screen printing. One of the greatest benefits of these transfers is that they can go on so many kinds of material.  For example, almost any type of fabric, includes cotton, polyester, blend, spandex, and any color of the fabric. 
There is a white layer of ink on the back of each transfer. This allows for the transfers to be put on various colors of clothing.

Each vibrant Direct to Film transfer graphic is extremely durable and leaves a high-quality design on your project.
Advantages of DTF (Direct to Film Transfers)
There are no minimums with our Direct to Film Transfers
Excellent color reproducibility, including gradients.
The carrier film is clear, making images easy to position
Suitable for small wording printing and  highly detailed images
Lightweight, stretchable, & soft feel
Fabrics with these Direct to Film Transfers exhibit good wash characteristics
File Formats for Your Direct to Film Transfers Artwork
A vector format, when available is always preferred. If not, a raster can be provided but should be a minimum of 300 DPI at your requested size and saved on a transparent background. (for example .png)
Preferred file types: .PDF, .PNG, .TIF
Accepted file types: .AI, .EPS, .SVG, .JPG, .PSD
Why Choose Direct To Film ?
Do you have some favorite apparel that you would like to decorate?
Do you love the soft feel of Direct to Film transfers?
You need something done, NOW!
You're looking for something that will last thru many washes.
Ready to Order Digital Transfers?
It's easy and a lot of fun!  Either select the number of transfers or the size of the transfer you would like from the table below to estimate your price.  Next, prepare your artwork.
There are two main types of images that most file types will fall into – vector or raster.
Raster images are more common to come across. They are your popular photo files – jpg, png, gif, tif, or some may already be in a pdf format. Use a minimum resolution of 300 dpi for image files.
Vector files are not as common. Artists or designers usually create vector files. They are typically for logos or commercial printing purposes.
If you have a variety of transfers you would like to order, design your project in an area that is 22.5 inches by any length.
Click HERE FOR A QUOTE by email or HERE IF YOU ARE READY TO PLACE AN ORDER.
More questions?  Contact a product specialist at 520 795-7446 or contact us on live chat.