Amazing Custom University of Arizona Shirts - Tucson Printed Shirts
Custom University of Arizona shirts in Tucson, AZ are available from Graphic Impact. Choose from an array of pre-designed shirts. Included are distressed looks, classics as well as the latest contemporary designs. You may also design your own shirt right on-line.
Skate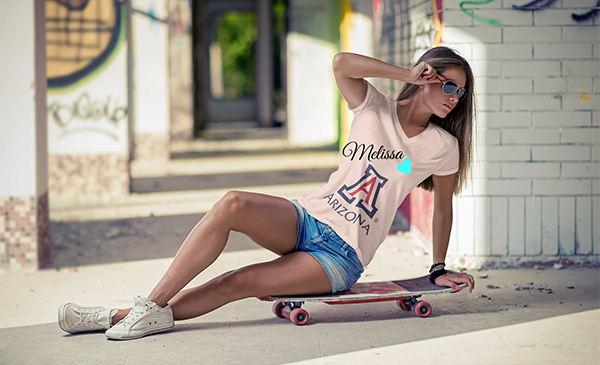 UNIVERSITY OF ARIZONA. UNIQUE FOR A GIFT OR FOR YOURSELF
Sweatshirts are seen all over town. Why not make yours unique by taking a favorite photo and then adding it your shirt.
No Cost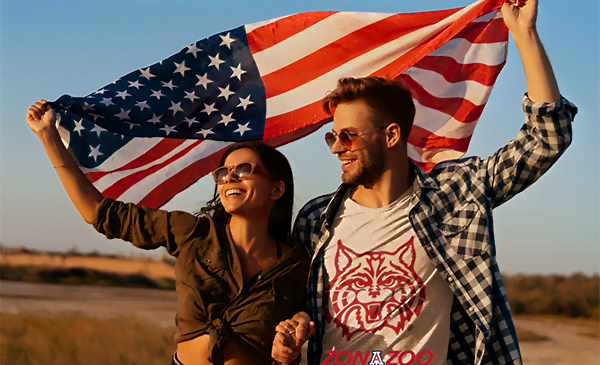 We are fortunate that the University of Arizona allows you, our valued client, to create their own T-Shirts right on-line.
DESIGN ALL OF YOUR OWN APPAREL RIGHT ON-LINE! FUN AND EASY
your own design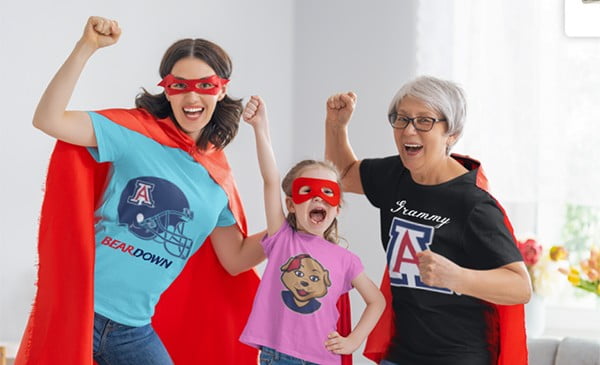 UNIVERSITY OF ARIZONA, CHOOSE FROM 25 DIFFERENT LOGOS
We've picked the most commonly used University of Arizona logos. We have been approved for customizing shirts.
Other tools available to you free of charge
Not satisfied with what you see? Then you be the fashion designer! Graphic Impact has been approved for its clients to customize their own custom University of Arizona shirts in Tucson. Any sport, any logo, and for any event you can imagine. There is no set-up cost. No minimum order requirement. Design it yourself on line or we'll be happy to help. Just call us at 520 795-7446. Can you think of a better gift for yourself or that special someone? And while you're at it, check out some of our unique custom shirts.
A new graphics builder to help with uArizona Designs
Check out our new Graphics Builder.  We're not all designers and we certainly don't want to pay designers in order to get professional results. At no cost. Let us help. You browse the professional designs, from the UArizona volume.

Record the design number, select the fonts and colors, and the parts of the design that you want to personalize. Each collection comes with a wide variety of styles that speak to popular retail graphics trends, including: classic collegiate, crests, patches, 70's and 80's retro, and handwritten scripts. Each style was carefully crafted to be relatable — and sought after — in the current marketplace Call us, visit us or request a zoom meeting. We do the rest and send a proof for you to approve.
Custom University of Arizona Shirts. Making Yours Something Special!
And wait until you see how easy it is.  These are CLC (licensed, official UArizona logos!
Think of an idea or design that you want on your University of Arizona shirts or other apparel. If you can dream it, you can make it. Right on-line.


Pick your University of Arizona T Shirt Logo(s).


Select Custom University of Arizona apparel and Colors.


Add Other Text and Graphics
……..and that's it!!!