[layerslider id="32″]
Wall Art and Photographic Prints on a Variety of Different Materials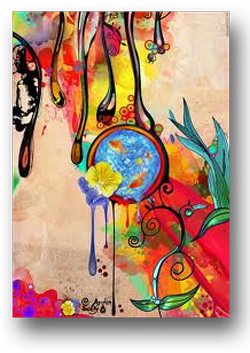 Graphic Impact has a variety of different wall art products to make your favorite photograph or art reproduction the center piece of your home or business. Indoors or outdoors. Let us show you the versatility of what Graphic Impact can do for you!

A variety of ways to display wall art
Giclée Prints. The perfect print for a family portrait, wedding or art reproduction. Graphic Impact specializes in the highest quality giclée printing in the industry and works with artists and photographers to create gallery-quality reproductions of their work. The word giclée is associated with a type of inkjet printing that uses fade-resistant, archival inks (pigment-based), and archival substrates.

Faux Canvas Prints. Graphic Impact has perfected an exclusive method for displaying your photographs and artwork at a price which is less than half that of a giclée prints The same high quality ink jet printing system is used and the durability is outstanding. A special material has been formulated for this wall art that comes to you ready to assemble and display on your wall in minutes. An infinite number of sizes are available.

Aluminum Prints. Now take your custom photography or artwork reproduction outdoors with you. Spectacular color that will grabs anyone's attention. Since it is white, baked enamel aluminum and we print directly onto the material, you'll be amazed at the durability. So consider this unique product for patios, outside walls and swimming pool areas. A clear coat finish is standard.
Print on Clear Acrylic. Viewing that special photo back printed on a specially prepared acrylic sheet, is an eye-popping experience. The combination of super-vivid printing, professional-quality materials, and the depth and details of your photo creates a truly magical effect. This one will really stand out! We suggest two great hanging options. For smaller print sizes, an easel is great for placing your acrylic print on a desk or table or ask us about our "float mount" system.
READY? You can either up load your wall art file(s) for production by CLICKING HERE, or Click Here to Begin Designing Right On-Line!
We're always happy to answer questions or offer design assistance. Give us a call today at 520 795-7446.