[layerslider id="33″]
Designer T Shirt?  Look What We Do to Make it Special.
We are not a sourcing house. We are the manufacturer and our staff would love the opportunity to produce a designer t-shirt for you. And because we are the manufacture, there is no middle man and we can pass the savings on to you. We have over twenty colors and many styles. You'll have the opportunity to select a design or you may want to design your own shirt on-line. And wait until you see what we can do with a University of Arizona logo. You'll love it! From one item to thousands. We have the capability and capacity to handle it. Taking something ordinary and making it a designer shirt.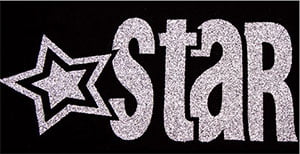 Add sparkle and shine. Ordinary becomes a designer t shirt
Create brilliant sparkle and shine with Glitter Flake™. A textured glitter finish. Available in a variety of colors! A great way to draw attention to special words or an image on a full color shirt. Specially manufactured for our line of designer t shirts. Can be washed without harming the decoration.
Recommended fabrics: cotton, polyester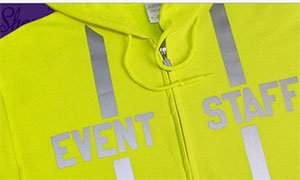 Increase visibility in low-light conditions.
Reflective contains special reflective properties to increase visibility on athletic wear, safety wear, and children's clothing.
Ideal for emblems, logos, patches, and trim. Easily applied to a variety of fabric types. Turns an ordinary shirt into a designer t shirt.
Recommended fabrics: cotton, nylon, polyester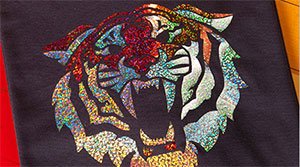 Bright lights, big images.
Hologram material when applied to a shirt has a shiny prism-like finish which features a rainbow effect. The image shifts as the wearer moves, creating a distinctive visual effect. A great designer t shirt look.
Recommended fabrics: cotton, polyester
Find out more about Graphic Impact and what we can do you.