How You Can Custom Design Your Shirts And Apparel Using Our Online Tool
What Is a Custom T-Shirt?
Custom Printing is a technique involves measuring the fabric on which the design has to be printed. Different methods are used to perform this printing on t-shirts. Custom Printing your t-shirt allows you to get desired designs on your shirts. Making it really something special.
Whatever you want to digitally print on your shirts, this technique helps you out doing this in a much more efficient manner. Whether, you want to have a logo, picture, or sign of something that appeals to you.
Custom-printed t-shirts  enhance your business with your company's logo on shirts.
When Were Printed T Shirts First Developed? The History.
T-shirt printing pop culture was first invented in about 1950s-1960s. The first experiment on printing a design on a t-shirt was done in Miami, Florida. Around then nobody knows how gigantic and convenient business it will going to be from now on.
"Do It With Dewey" is the first-ever slogan printed on a t-shirt. The shirts were produced for a campaign. It is a novel and creative means of speaking up. You can send a message by writing your thoughts and opinions on t-shirts.
How Much Do Custom T- Shirts Cost?
It is difficult to give you an exact cost of t-shirts as it depends on various factors such as:
Number of t-shirts you want to get printed.
What the best method will be for printing your project.
What type of fabric material do you want for your shirts?
The colors you want on your t-shirt.
How To Custom Print Shirts and Other Apparel?
Designing a custom-printed t-shirt includes different basic steps to follow for a fine and appealing custom-printed shirt. The following steps are involved in the printing of tees.
Choosing a design for your t-shirt is the first step. If you want to design a logo for your company, want to post some pictures for a family get-together, want a slogan for your campaign, or any other idea you might have, first select a design.
We can help you establish a budget and we can take it from there.   Your budget may affect the method of printing t-shirts. 
Know the exact Number of tees you would like to print. By knowing the exact number of shirts you would like to print you can establish a budget.
Tucson Printed Shirts can now select a printing method for you. Custom printing is done by several techniques like screen printing, vinyl graphics, direct-to-garment, and others. 
Ask us to help you select the best fabric for your project. 
The final step is to pick the right and authentic printing company for your custom prints. You will find that Custom Tucson Printed Shirts can offer you the best services.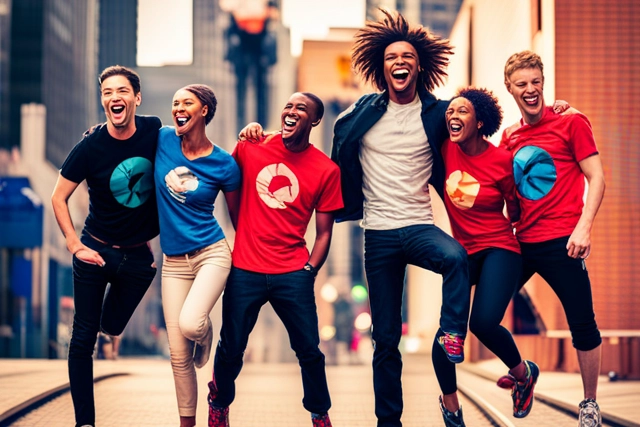 What Are The Different Types Of Custom Shirt Printing?
There are 5 different types of custom printing t-shirts listed below all of these methods use different techniques to print the fabric. The cost of every type may differ.
Screen printing.
Direct-To-Garment/ Direct-To-Film Printing
Dye-sublimation
Heat-press Printing
Heat Transferable Vinyl
Every method offers advantages and utilizes specialized equipment. Some based on classical techniques and has been utilized for decades, while others take full advantage of the latest technology.  Check out samples of each.
Which Custom T-Shirt Site is Rated the Highest?
Tucson Printed Shirts offers you the best service in your area. This Tucson Printed Shirt company is rated best among all the custom-printed companies. It gives you all the leading types of printing.
We help you by offering a variety of designs like templates, photos and clip art, or the University of Arizona logos for your shirts. We do printing on every type of material. There is no restriction on you with the number of shirts. large bulk quantities or as few as one.
Print on tee shirts, hoodies, casual shirts, tote bags, and apparel. Almost all these products are printed in house with no minimum purchase required.
Who Produces Custom Shirts Near Me?
Tucson Printed Shirts offers you the best custom-printed techniques near you. Quality work is hard to find these days. Tucson Printed Shirts will take you thru the process and help you with your selection.
We are a locally founded family business. We offer our services in Southern Arizona and throughout the country.
Custom printed tee shirts, custom tote bags, custom hoodies, and custom apparel. Offering you the best screen printing, direct-to-garment, direct-to-film, and heat-transferable vinyl printing methods.
How to Print Custom Hoodies?
When selecting custom printed hoodies attention to detail is critical.
Pick a design
Select a design for your hoodie. Start with the graphics on your custom hoodies. Download your design of choose from the many graphics, photos, and clip art that you'll find on line.
Pick your choice of a color, the resolution of your artwork, and select the typestyle(s).
Choose a Quality Hoodie
We choose the highest quality hoodies for the printing process. Reliable quality, vivid color, and durability are important.
Select a Printing Method
Good news! We will select the correct printing method for your project. Choosing the right printing method is the final step to finalizing a custom-printed hoodie. We'll take care of that.
Where Can I get Custom Hoodies Made Near Me?
Tucson Printed T-shirts near you offer you the best custom hoodies of your designs. Custom hoodies are available on our website. You can choose the hoodie and install your own design, logo, sign, or bold letters on it of your choice. We also offer wholesale custom hoodies.
What is Direct to Garment?
As the name shows that it is spraying of ink directly on the fabric. It is similar to printing a piece of paper. The sprayed inks soak on the stuff and your design is ready to wear. Tuscon Printed Shirts in Arizona and nearby cities offer this technique to print your custom shirts, sweatshirts, bags, and hoodies.
Direct to Garment Company Near Me?
Tucson Printed Shirts, AZ is the top-rated and trusted company near you. This reputed custom-printed company lets you get the shirts of your OWN designs, use of our templates, and even University Of Arizona logos. Get t-shirts of every size and type.
What Are Direct to Film Transfers?
Direct To Film (DTF) is a technology that uses a heat-press machine to transfer full color, durable prints onto a fabric or other surface. It includes the transfer of design from a film to a fabric. DTF allows you to get your chosen design onto cotton as well as poly-blended and virtually any other type of textile.